Porträttet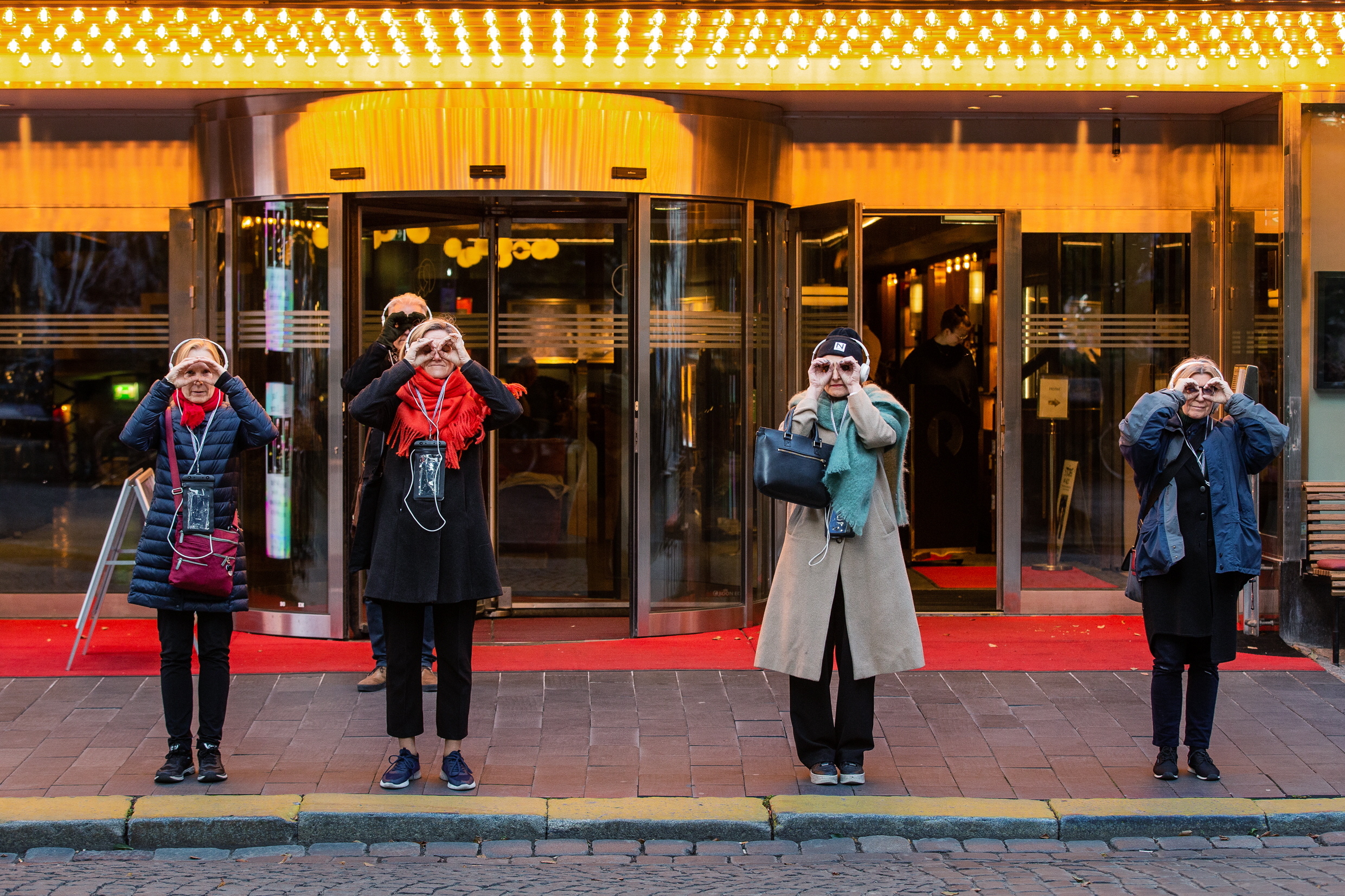 Stockholm / 2019 Osynliga Teatern & Kulturhuset Stadsteatern

Porträttet, is a work about all the decisions that went wrong, an elegy over the possibility of change, a detailed and choreographed chaos about accepting, a requiem about us. It's a ceremonial gathering that seeks to trace the fleeting gestures and social subtleties of lived experience.



Through headphones, participants are given individual instructions to follow a synchronized choreography where we explore the ongoing dilemma between what we think and how we actually act.
A possible place to reflect on our decisions and if we can change something for real.

The portrait is inspired by documentary material and authentic stories.

Press

"Där på randen av dessa skildringar av alla tänkbara attentat och fruktansvärda händelser uppnår man en plötslig eufori över att faktiskt leva, omsluten av höstmörkret. Euforisk känsla att vandra vid katastrofens rand"

Lars Ring, SvD (read)Credits

Concept: Tomas Rajnai & Jens Nielsen

Actors: Robert Fux & Emelie Wahlman

Producer: Fredrika Rembe

Porträttet

is co-produced with Kulturhuset Stadsteatern.